How to Recycle CDs and DVDs
Not too long ago DVDs were the best way to watch the newest releases, now DVDs, CDs, cassette tapes along with VHS tapes are prime examples of dead technology. Nowadays, most of us utilize streaming or digital storage, eliminating the need for physical storage of the media, which is more convenient and better for the environment. So what, if anything can you do with all those unwanted and unneeded tapes, DVDs, and CDs filling up your garage or storage? There are definitely options better than tossing them and sending them off to a landfill. Each one of these obsolete formats can bring a few challenges when it comes to recycling, but there are options to avoid having them end up in landfills, where they will sit for literally thousands of years as they are not biodegradable.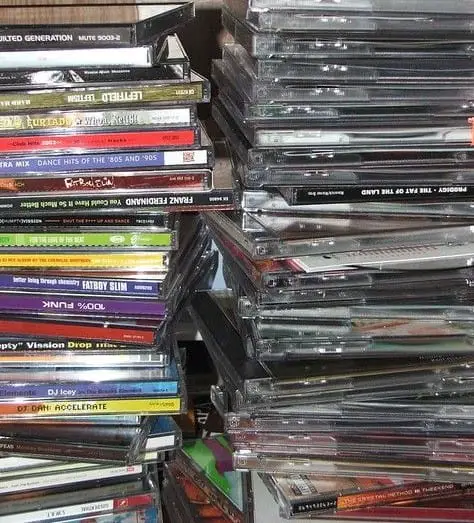 Are CDs and DVDs Recyclable?
There are recycling centers all over the country that accept DVDs and will properly process them to be recycled. Since there is little to no money in this type of recycling, they can be tough to find, but with a bit of effort and some phone calls, you should be able to find one.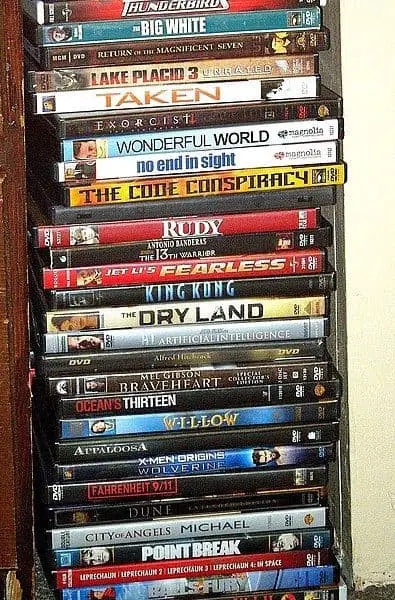 Where can I recycle my old CDs DVDs and cases?
Curbside recycling programs do not accept DVDs and CDs because they get caught in the sorting machines, but both the discs themselves and the plastic cases are recyclable. While it is possible to recycle all of those unwanted DVDs and CDs piled up in your garage or closet, the neighborhood recycling bin is not the place.
What are CDs and DVDs made out of?
Both DVD and CD discs are made of #7 polycarbonate (PC) plastic as well as aluminum.
What are CD cases and DVD cases made out of?
CD jewel cases and DVD keep cases are made of #5 polypropylene (PP) plastic.
Your city or county curbside recycling program should be able to direct you to a recycling location near you to drop off your old discs. If not, companies like Greendisk or CD Recycling Center will accept your unwanted disks and recycle them. The discs are sorted and processed, then given new life as building materials, automotive products, or even office equipment. Sending your collection may take a little effort, since you will need to box and pay for shipping, but they are saved from ending up in the landfill, where they would sit as they do not biodegrade.
Sell DVDs and CDs For Cash
There are even more options for selling DVDs than there are with old VHS tapes. There are dozens and dozens of websites where you can look up your titles and see if they are worth anything. Many are set up for you to simply enter the number near the barcode, with that you can get an accurate quote.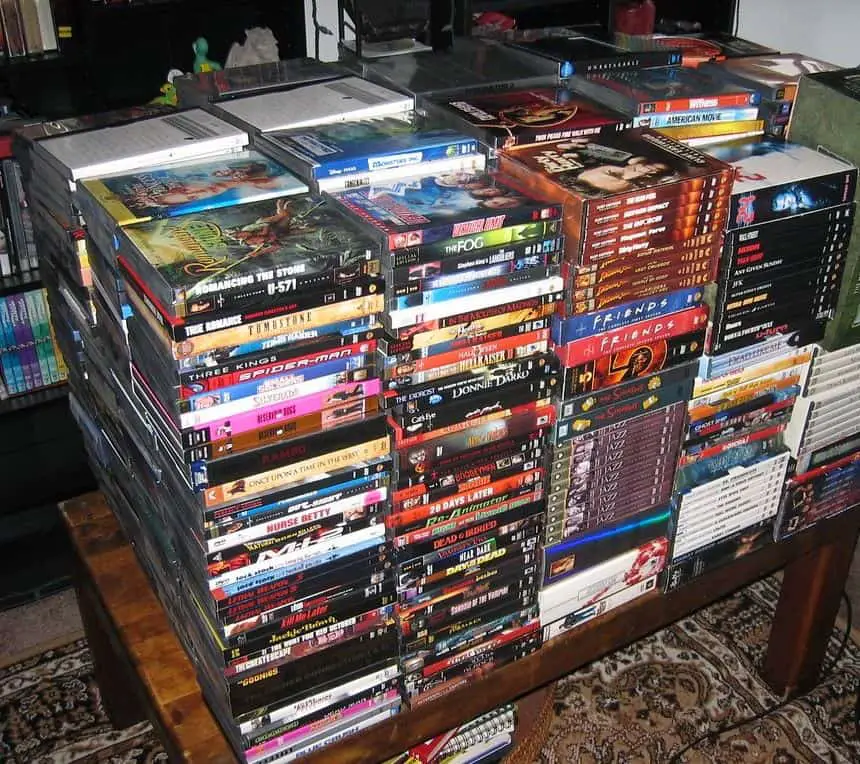 Eaglesaver.com, a site where you can sell your DVD's, CD's, books, and games will let you print a simple prepaid shipping label, ship off, and then get paid by check or PayPal. This makes it a pretty easy way to make some cash off those unwanted DVDs and most of these sites do the same for CDs as well. It may be worth checking several sites as prices tend to vary quite a bit. Depending on the title and condition you could be getting anywhere from $2 to $10 per DVD.
Another company that purchases used media is Vintage Stock, also known as Movie Trading Company, but it appears they do not have an option to sell online. Check their site to see if there is a location in your area.
Alternatives to Disposing of DVDs and CDs
Just like VHS, DVDs and CDs are used by many nostalgic crafters and artists. From coasters and clocks to candle holders there are lots of ideas for making use of some of your old favorite DVDs you no longer use. One other common way to make use of them is tying them to branches of your fruit trees or around your garden catching the light. It's a free and easy way to deter birds from your garden. For more ideas on creative ways to use your old CDs and DVDs check out Pinterest or Etsy.
Recycle VHS Tapes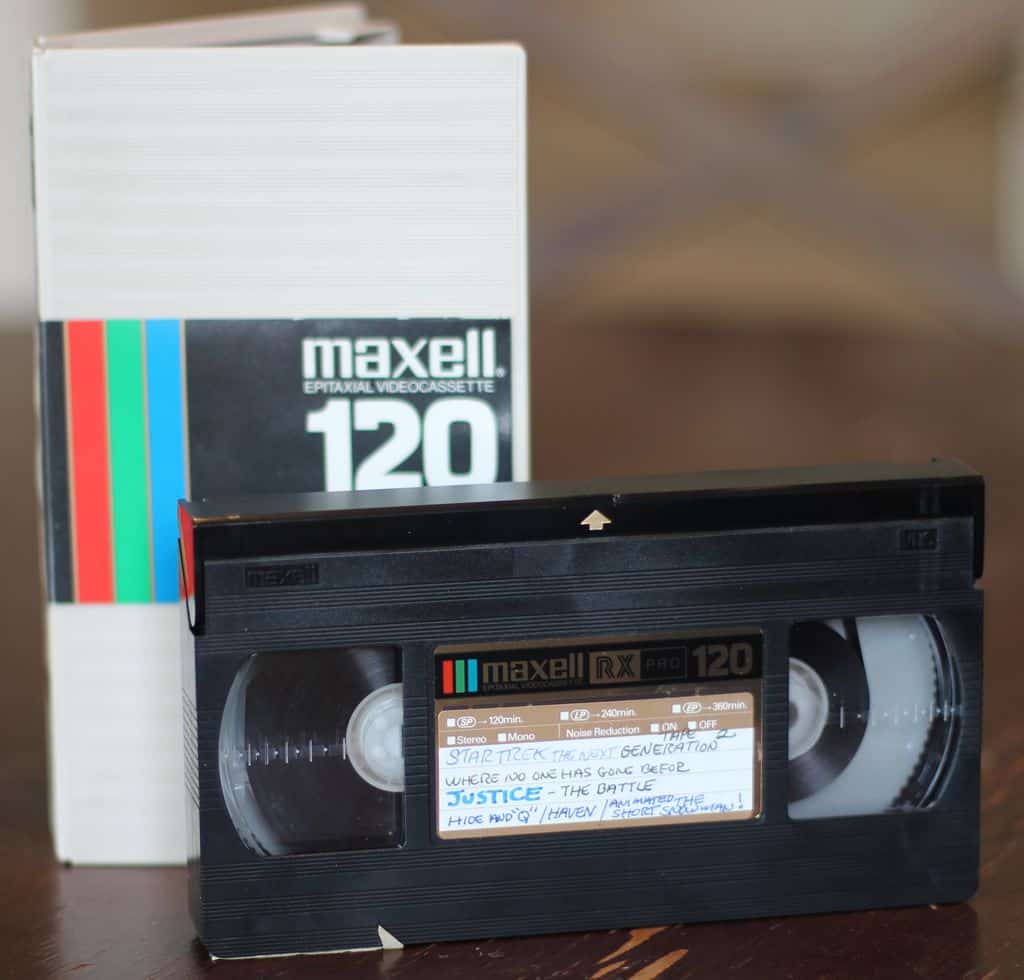 Is it Possible to Recycle VHS tapes?
VHS tapes consist of several different parts and each is difficult to recycle. The outside is made from different types of plastic, which can be recycled. The outside casing is made up of Plastic #5 so once separated from the tape inside it can be recycled. However, the tape inside is made up of plastic #1, which itself is recyclable, but very difficult since it is coated in a few types of metal. Since the mylar tape inside is difficult to recycle and hazardous, it is nearly impossible to find many local centers to recycle VHS tapes. There are a few recycling centers that still accept VHS tapes so check your local area. Just make sure you call and verify that they are still accepting them before you haul everything over as policies are often changing.
Where to Recycle VHS Tapes
If you cannot locate one in your area, you can try a service like Greendisk.com which will require you to box up your old collection and ship them. Greendisk.com is an upstanding and legit e-waste recycling company that can accept your VHS tapes as well as DVDs, cassettes, and more.
Sell or Donate Your VHS Tapes
Surprisingly there is still a market for some classic VHS movies and shows. You can take a quick look on eBay and see if any of your old VHS tapes are worth anything. Nostalgia sells in many instances. Some can go from $50 all the way up into the $1000's! Definitely check the old Disney VHS tapes from your childhood before purging, certain titles and release dates are worth hundreds while others are worthless.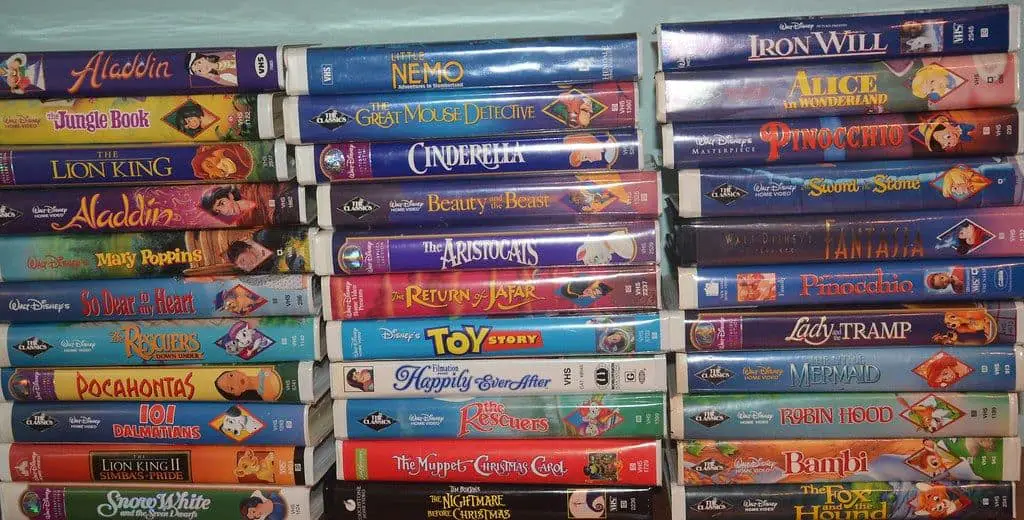 You can also take a few minutes to make a post on Craigslist or a local Sell/Trade group on Facebook. You never know who may be interested, and it's better to make a few bucks or even give them away than to toss them in the garbage.
Upcycling and Reusing VHS Tapes
Another option for all those old VHS tapes is upcycling or reusing them for anything from art projects to purses. A quick Pinterest search will reveal hundreds of ideas and images. Some crafty, artistic folks even turn the tape from old VHS tapes and cassettes into a type of yarn and can create many unique projects like purses and lamps.
For more ideas, check out YouTube, a quick search for: upcycling VHS will turn up dozens of videos on how to spark your creativity. If you aren't the creative type or the ideas don't spark your interest, giving them away to someone who does might be a good option.
Any way you can keep these items out of our landfills is a good idea. It may take a little bit more effort than more common recyclables like paper or aluminum, but it is worth the effort. These items will not decompose in our landfills and can be used to find new life in new plastic products if recycled. Remember to check with your local recycling centers first, but if they do not offer these services, don't be discouraged, a quick search on the internet will lead you to many options to rid yourself of that clutter responsibly.