Removal of Home and Kitchen Appliances
The average household appliance has a lifespan of about ten years or less. Every time a new refrigerator or stove is purchased, we are faced with figuring out exactly what to do with the old one. If your appliance is in working order and you are simply updating to an ENERGY STAR certified model, or remodeling with a new ascetic, then selling your old appliance is a wonderful option. You can make a little money and keep that large, bulky item out of a landfill. Many people use sites like Offerup, Letgo, or Craigslist to sell off their unwanted appliances locally.
Donation vs Disposal
If the item is less than five years old, consider donating the item. Organizations like Habitat for Humanity usually will accept working appliances, and they can help a struggling family out.
If your appliance isn't working any longer or cannot be sold then you'll have to find a place to recycle it properly. It's important not to dump your old appliances and take care of disposing of them the right way. Refrigerators and freezers contain Freon which needs to be recovered properly to avoid being released into the environment. Many larger appliances contain lots of steel and other metals that are infinitely recyclable and shouldn't be adding to our landfills.
How to Recycle your Old Appliances
If donating or reselling your appliance isn't an option than recycling is your next best option.
The first and easiest place to check is with the company whom you are buying your new appliance. The truck delivering your new appliance will often accept your old ones and recycle them properly. They may even take more than one item, so this is the best place to start.
Next, you can do a quick search for a local appliance recycling center. If you are getting rid of anything with Freon, make sure to call and check that they accept these items.
Make sure to unplug your appliances a few days before removal. Shutting down will allow them to cool down and provide ample time to clean them out. Also make sure to tie or tape the doors closed if you are needing to transport them yourself, to avoid doors flying open during transport.
You can also check with your local trash or waste management company. Many areas offer bulk pickups, but they limit how many per year each residence is allowed. Again, be sure to let them know what exactly you need to be picked up to be sure they accept your items.
Where Do I Recycle These Items Nearby?
A local appliance recycling center can be found by using the local recycle finder on this site, or using the appliance recycling near me map on this page. If you contact your local waste management company, they should be able to direct you to either a facility that they run, or one that they refer people to. Some businesses focus solely upon the repair of washers, dryers, and other devices that can be reused rather than retired, so this is another excellent place to look. They will be able to acquire all of the parts that they will need to do the repairs from these recycling companies, and that is why they are so valuable.
You can find these companies usually within a few minutes of looking on the map above or searching online for your local city waste management. Our "What Can Be Recycled" page is a great resource, or you can also search for the type of appliance you have, and you should find the locations of the ones that are currently available.
Recycle Old Appliances For Cash
The primary reason for appliance recycling is that landfills are becoming over burdened. Finding places where you can dispose of millions of refrigerators, freezers, and any number of small home and kitchen devices are simply not cost-effective to use. It is actually more profitable for businesses that can recycle these items. They will be able to break them down, use them for parts, or sell the metal and plastic for cash. It's lucrative for these recycling businesses and also to the consumer who may receive cash for their old dryer or stove.
Sell Appliance Parts
Another option is to sell parts from your old appliances on Ebay or a local appliance repair shop. If you are mechanically inclined or have some knowledge with of appliances then you may decide to disassemble your old appliance to extract the parts. Items such as circuit boards, motors, or anything that could potentially need to be replaced and therefore would be of interest to someone who performs appliance repair.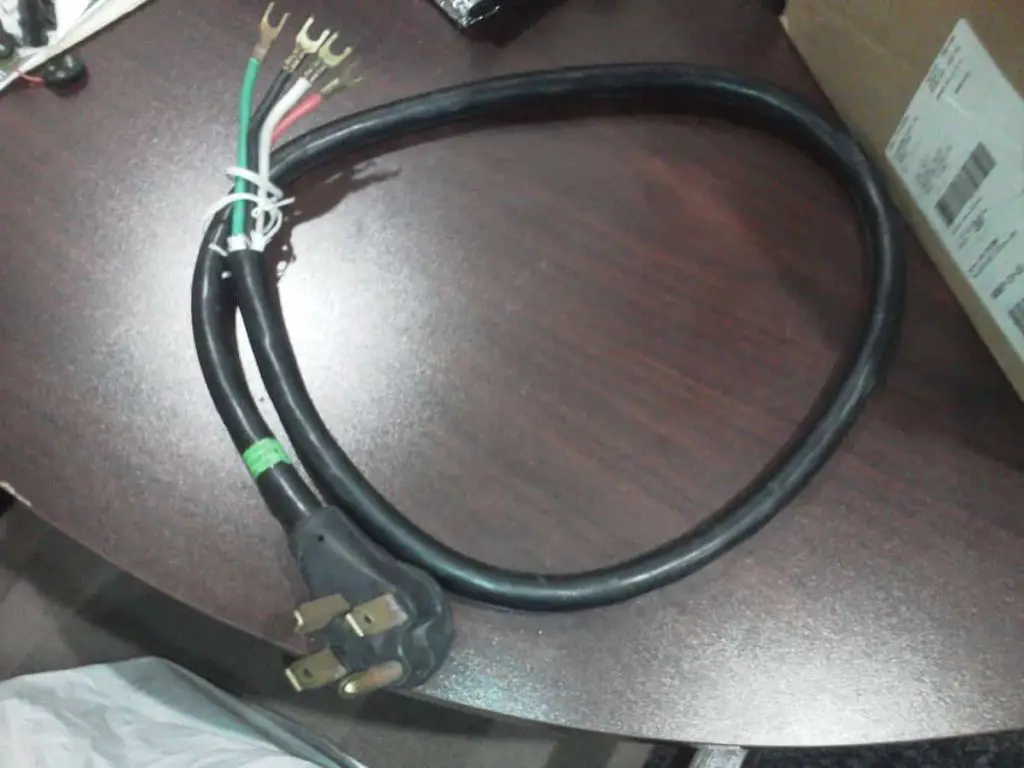 It is not recommended to attempt taking apart appliances if you do not have previous experience as there are dangers involved such as electrocution or exposure to harmful substances contained within the appliance. Even if you are not savvy enough to disassemble an appliance you can still make some money. For example, the glass plate inside a microwave can be sold on a site such as Ebay. Cords, knobs, or accessories can also be sold if they are hard to find.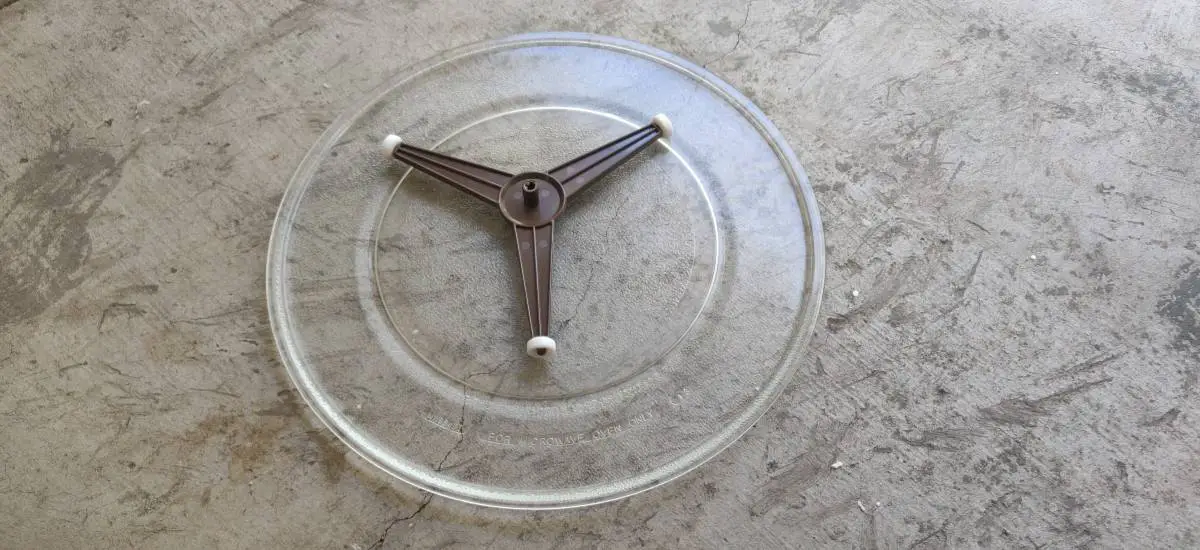 Free Appliance Removal
Since there is some value to the raw materials you may be able to find someone in your area who will come and remove your old appliances for free. They will often disassemble these items and recycle the wire and scrap metal contained within. Depending on the age of your appliance they may also be interested in the parts. If you are unable to find a free removal service, then low cost alternatives can often be found by looking up local junk removal services on sites such as Thumbtack or Junk King. Contact them to get a quote for the removal of your items.
If you are buying a new appliance most retailers will remove your old appliance when they deliver your new set. As an incentive to buy some participating retailers will include this service for free, but it depends where you buy.
Home Depot
For $59 they will deliver and connect your new appliances.
Haul away of old appliances for additional charge.
Most locations offer this service, but contact your local store to see if they participate in this program.
Lowes
Hauling / recycle for an additional fee of $20 per appliance.
If you pay for installation this fee is included.
Best Buy
When you buy a new appliance they will haul away your old appliance for $19.99
Without a qualifying purchase you can request a stand alone pickup of your old appliance for $99.99
All appliances will be responsibly recycled
Find Appliance Recycling Centers In Your Area
In the past, refrigerators and such were just taken to junkyards, or they were buried in landfills, but things have changed quite a bit. Most appliances contain up to 75% recyclable materials like steel. So it is worth it to do a quick local search and find a reliable recycling center nearby. Some recycling centers will even pay you for your items, but not all. They will be able to break them down, sell certain parts, and recycle the valuable metals inside. It can be a lucrative business, and you may even receive some cash for your old dryer or stove.
It is important to ask specifically about the appliance you need to dispose of, as some centers can accept those with freon and others cannot. Almost every home will contain some of the more common household appliances that can be recycled. These appliances include microwave ovens, gas fireplaces, refrigerators, air conditioners, washing machines, dryers, and water heaters.
If your home has a range, a freezer, or even a small twin window fan, these are all items that you could one day need to replace. Instead of getting rid of them, there are recycling centers for many different types of items. These items can be broken down for parts or melted down to their raw materials to be used for new devices later.
Is There Any Limit To What They Will Take?
In most cases, there is no limitation to what you can bring into an appliance recycle center. Many of these companies will come to your location to get everything from you, making the process even more convenient. It also does not matter if they are working, as they can be broken down and used for scrap metal and plastics.
They will also accept trash compactors, mini fridges, dishwashers, and overhead vents for ranges. If you have an old appliance in the garage or are remodeling soon, contact one of these companies to come out to you and take away your used large appliances. Simply set your appointment and tell them what it is that you have. They will come out with the appropriate vehicle and number of workers to remove your old items. This service is perfect not only for individuals but also for apartment complexes that are getting rid of old appliances.
Major Appliances
List of Major Appliances (A to Z)
Air conditioner
Clothes dryer
Cooktop
Dishwasher
Freezer
Range/Stove
Refrigerator
Wall oven
Washing machine
Water heater
Refrigerators and Freezers
Recycling your old refrigerator or freezer is very important because they contain harmful chemicals such as chlorofluorocarbons (CFCs) and hydrochlorofluorocarbon (HCFCs). Freon is one example of a CFC that can be released into the atmosphere due to improper disposal. Special care is needed in recycling these items. If you bought an Energy Star appliance check with your retailer as many of them are partnered in the EPA's Responsible Appliance Dealer's (RAD) program and will accept the appliance you are replacing.
The aim of this program is to protect the environment and reduce emissions by ensuring that refrigerant is recovered and reclaimed or destroyed. They also ensure that foam is recovered and destroyed, or the blowing agent is recovered and reclaimed. Lastly, that metals, plastic, and glass are recycled; and PCBs, mercury, and used oil are recovered and properly disposed of.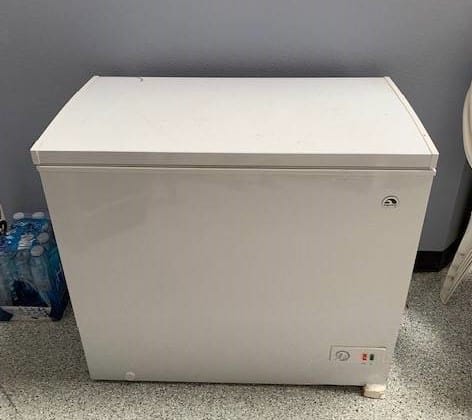 Stoves and Ovens
If you are replacing your stove or oven, make sure to upgrade to an energy star efficient model and check with the store you buy at about trade-ins. Many stores will pick up your old stove or oven and make sure it is recycled properly. This will save you the time and hassle of moving it out on your own and transporting it to a recycling center.
If you are looking at donation as a way to get rid of your old stove top, keep in mind that gas ranges usually cannot be donated due to the potential for leaks, but electric ranges are accepted at most donation centers.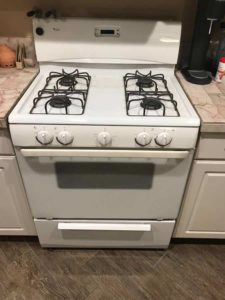 Washer and Dryer
These large appliances contain a lot of metal that can be recycled and dont contain harmful chemicals such as refrigerants. In addition, they are not nearly as heavy as a refrigerator. For this reason they are ideal for recycling and should be easy to find a local removal company that can dispose of them for you. Dont forget to disconnect any hoses you may need for your new washer and dryer.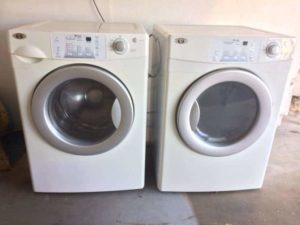 Hot Water Heater
Gas water heater tanks contain steel, copper, and brass that can be recovered and recycled. Most scrap metal recycling centers will accept these tanks and some will pay cash for them. Make sure to drain the tank prior to hauling to the scrap yard. If you just want to remove and not deal with loading you can contact a local junk removal service. Be sure to confirm they will responsibly recycle the old tank once copper and brass components have been removed.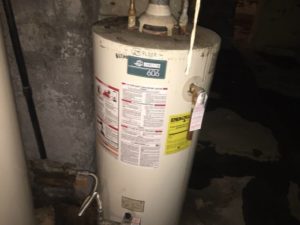 Small Appliances
List of Small Appliances (A to Z)
Air fryer
Air purifier
Beverage warmer
Blender
Bread machine
Carpet cleaner
Chocolate fountain
Clothes iron
Coffee grinder
Coffee maker
Convection oven
Crepe maker
Curling iron
Deep fryer
Dehumidifier
Dehydrator
Egg cooker
Electric blanket
Electric can opener
Electric fondue set
Electric grill
Electric heater
Electric kettle
Electric knife
Electric razor
Electric skillet
Electric steamer
Electric toothbrush
Electric water flosser
Espresso machine
Facial steamer
Fans (ceiling and portable)
Food processor
Foot spa
Garbage disposal unit
Garment steamer
Hair dryer
Hair straightener
Hot plate
Humidifier
Ice cream maker
Ice maker
Induction cooktop
Juicer
Light therapy lamp
Makeup mirror (lighted, magnifying, etc.)
Massage pad/chair
Microwave oven
Milk frother
Mini fridge
Mixer
Nose hair trimmer
Paraffin bath
Pasta maker
Pizzelle maker
Popcorn maker
Pressure cooker
Rice cooker
Rotisserie
Sandwich maker
Slow cooker
Soda maker
Sous vide machine (water oven)
Spice grinder
Toaster
Toaster oven
Trash Compactor
Vacuum cleaner (handheld, robotic)
Waffle iron / waffle maker
Water purifier
Wine cooler
Microwaves
A microwave contains a magnetron, capacitor, transformer, a small motor, and sheet metal. The magnetron generates the microwaves by converting electricity from the power outlet into radio waves that heat the food. Copper is present inside the magnetron, transformer, and also copper wiring within the microwave. The capacitor contains a small amount of aluminum which can be recovered. In addition, microwaves contain small computer chips that contain valuable metals like gold.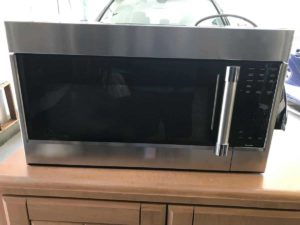 Portable AC Units
Don't forget to keep recycling in mind even when it comes to smaller appliances such as toasters or portable AC units. These items are a significant contributor to landfill waste, and most are very easily donated or recycled. Portable AC units need to be recycled safely and adequately, so contacting a recycling center or junk removal company is a safe bet for disposing of one properly. See below for a full list of small home and kitchen appliances you can potentially recycle.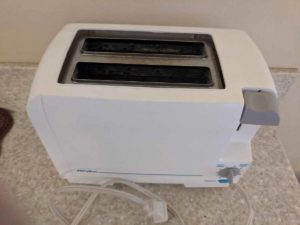 Small Appliances Manufacturers That Recycle
Certain small appliance manufacturers have free recycle programs, but you have to send the device back them. See the list below for more information.
Black And Decker
https://www.blackanddecker.com/about/sustainability
BLACK+DECKER Product Recycling Program
701 East Joppa Road
Building 600 Garage
Towson, MD 21286
Hamilton Beach
https://www.hamiltonbeach.com/recycling-policy
Hamilton Beach Brands Product Recycling Program
261 Yadkin Road
Dock 2 – Product Recycling
Southern Pines, NC 28387
Proctor Silex
https://www.proctorsilex.com/recycling-policy
Hamilton Beach Brands Product Recycling Program
261 Yadkin Road
Dock 2 – Product Recycling
Southern Pines, NC 28387