What to Do with Old Books – How to Recycle and Dispose of Books
In this digital day and age, the world is still full of physical book lovers. There is nothing quite like physically holding your favorite novel and diving in, folding a corner to hold your place, or using your favorite bookmark. If you are one of these print book lovers, you've probably asked yourself the question…what do I do with these old books now?  
Selling, donating, or recycling are three great ways of disposing of old print books that you no longer use or can't store. This also means you're saving these books from ending up in the trash or landfill.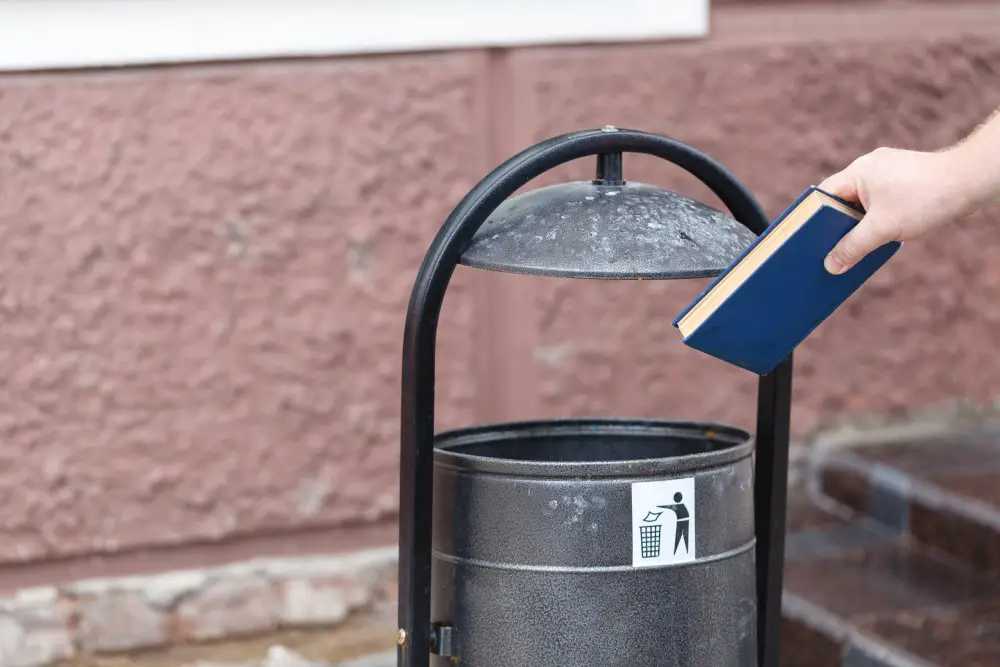 Where to Sell Old Books
Online marketplaces and bookstores, independent bookstores, garage, and yard sales are all options where you can sell used print books.
According to Statista, today's reader still prefers print over e-books, with over 40% of the population in countries where e-books are popular (United States, United Kingdom, Japan, Australia, Spain, Germany, and France), having purchased a print book in 2020. In fact, in the first quarter of 2021, print book sales in the US went up by 29%! This means, plenty of book readers will readily buy your used books. In another Statista Survey, 35% of participants between ages 18 and 29 purchased new and secondhand print books in equal numbers in 2017.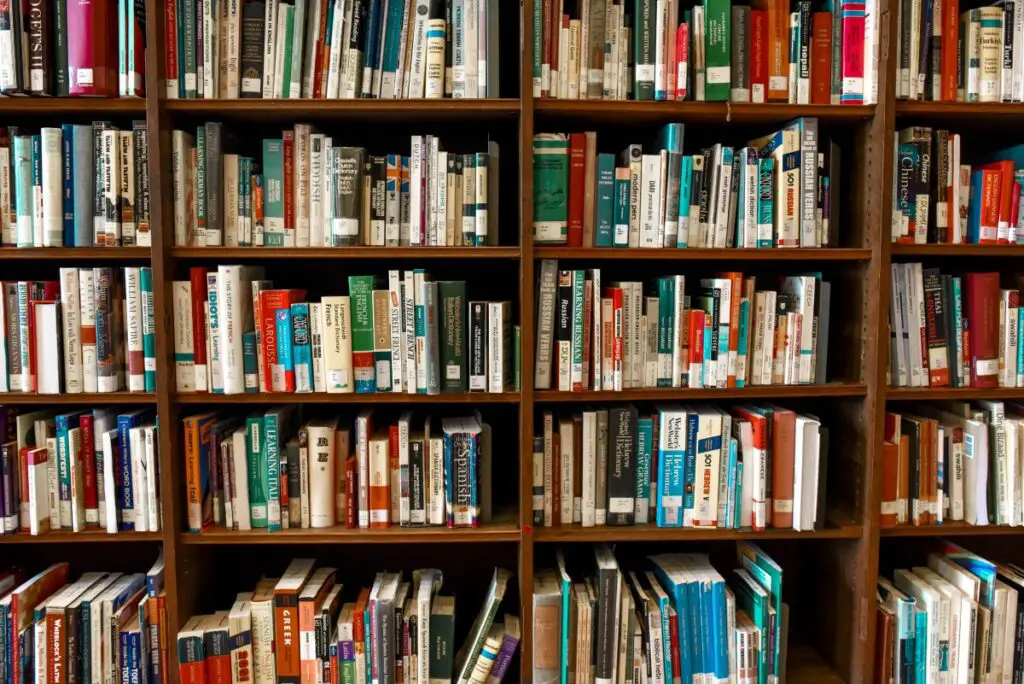 These statistics suggest that opting to sell your old books is a great idea; you can even earn a bit of money and help out someone looking to buy a used book or textbook. Let's discuss your book marketplaces to some length.
Online Marketplaces
You have many options regarding online marketplaces where you can sell books. Starting with Amazon, the largest global marketplace and online book store. Even if you don't intend to start an Amazon bookstore that sells books online as a business, you can go for the one-time book sale for your books.
Other top 10 online marketplaces where you can sell used books include:
eBay    
Powell's Books
Alibris
AbeBooks.com
Barnes&Noble
Biblio
Textbooks.com
BookDeal.com
Better World Books
Cash4Books
Most online book-buying websites will give you a price quote so you will know exactly how much you will get for your books.
To know where to get the best price for your used book, you can use online stores that compare prices from different online bookstores. Bookscouter is one such tool. It also gives you the option of selling the books from the same site.
Other online bookstores like Better World Books don't only sell used books, but they also donate them and fund literacy initiatives worldwide. Find more information about the donation process on their website donation page.
If you intend to sell books in bulk, the Facebook marketplace, ThriftBooks.com, Alibaba.com, eBay, Craiglist.org, and BooksbyKilo are good options.
Local Independent Bookshops and Indie Bookstores
If you want to support your local community and economy, your local indie bookstore is the first place to start selling books. This option is also the most eco-friendly choice for what to do with old books.
Targeting a local bookstore reduces the carbon footprint because less material is used for packaging, and little transportation is done. You'll first need to contact the bookstore to find out what type of books they accept. Most secondhand bookstores and chain bookshops like Half Price Books will only accept 'As New' or gently used books, and not a Reader's copy or a Binding Copy.
Find out about their compensation protocol for your books beforehand. Do not expect to earn much from your used books. Think of it as money for nothing, since normally you'd be tossing them out anyway. Bookstore owners have to find willing customers who can beat your selling price, and also have overhead costs to consider. Some secondhand bookstores may compensate you with store credit, which is a great option for book lovers. Others may offer a premium rate if you accept a store credit instead of cash!
Yard and Garage Sales
If your community organizes a yard or garage sale, you can take advantage to earn a few bucks from your unused books. Consider selling them in bulk or in bundles, and pricing each book in the bulk for a dollar or less.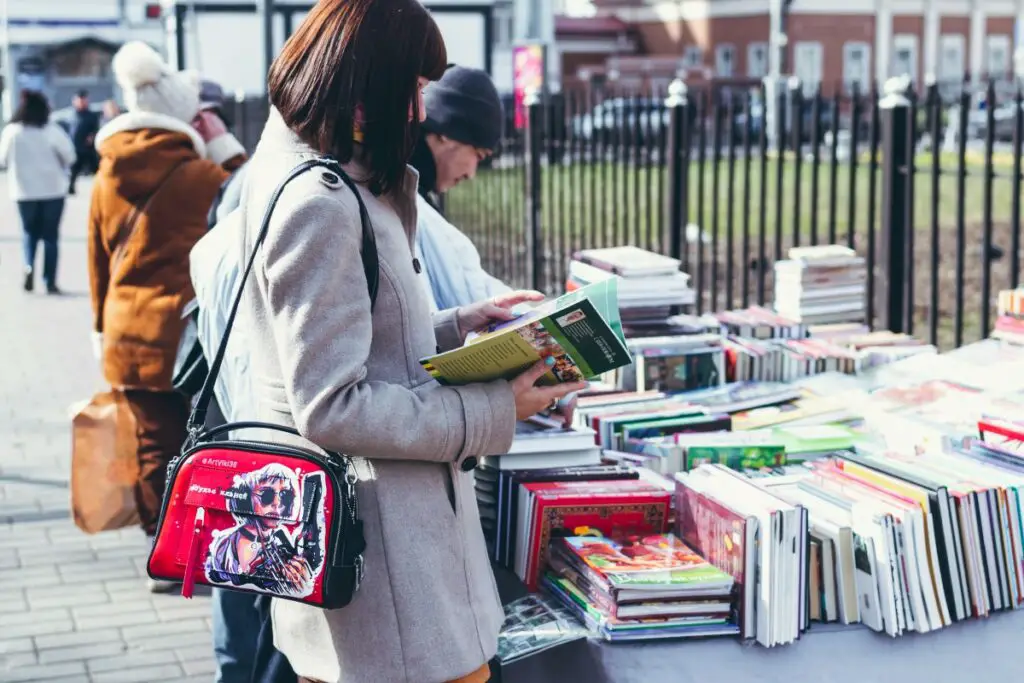 Sometimes third-party online booksellers will frequent these community book sales to find a large stock for the least amount possible. Therefore, you can't expect them to buy from you at higher prices than they could sell them.
Where to Donate Books
You can donate books to libraries, local and international literacy programs, prisons, women's shelters, foster homes, and army camps among others. These and other options discussed below are great options for your free books if you are not after making money from your books.
Local Library
University, local, and state libraries are common places you can donate books. Some libraries will even have a drop box where you can leave your unused books.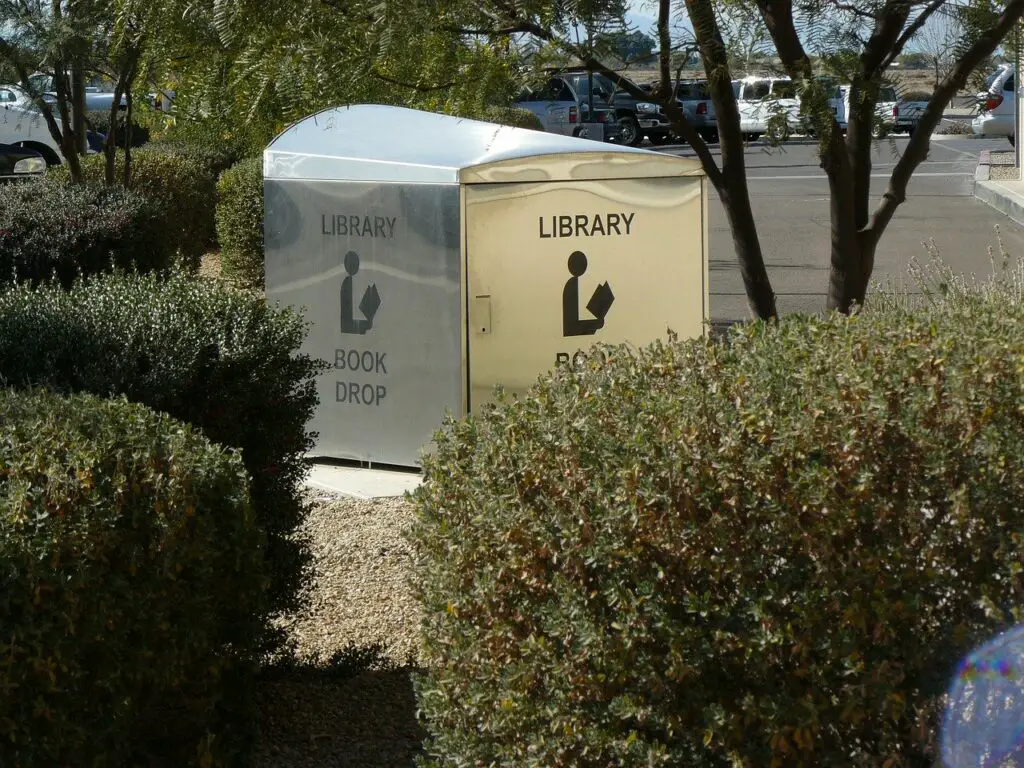 But, whether the university accepts or rejects your book donation will depend on the library's book donation guidelines and storage space.
The American Library Association explains that many libraries in the US will accept donated books on the condition that the library is free to decide if to keep the books in their collection, put them on sale, or discard them. In addition, you should not expect money in exchange for donated library books. However, some public libraries may give a receipt that can be presented for a tax-deductible value. The appraisal estimate of the donation has to be done by you.
Book donations to your local library can be rejected if they are in poor condition or have too much damage including:  
Wet or damaged by water
Dirty
Burnt
Moldy
Have missing pages or covers
Have damaged pages, spine, or binding
Present too much writing, markings, or highlighting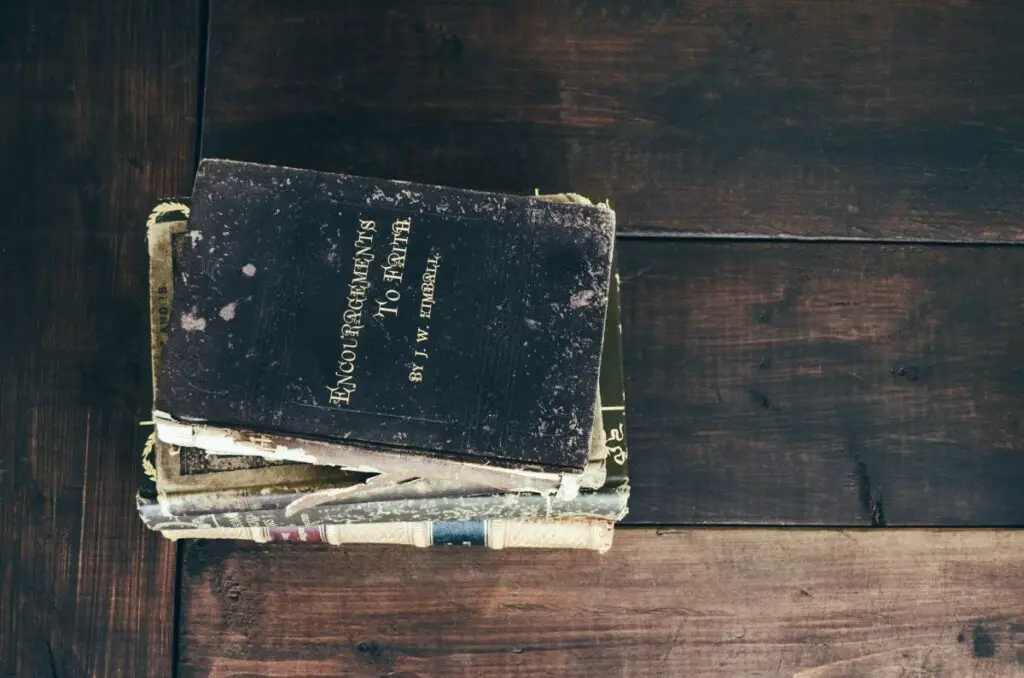 Before presenting your books and magazines to a local library, call to find out the conditions for donating or search the library website for guidelines. Libraries often limit book donations to organized seasonal or annual book drives.
Local Literacy Programs
Many local communities have local literacy programs that could make good use of your unwanted books. A quick search online will usually pop up more than one local organization accepting book donations for children, foster youth, and others in need. You can also keep an eye out for a local book drive. Many city libraries also run used bookstores which use the money earned for early literacy programs, so check with your local library also.
Fund Literacy Initiatives Worldwide
International charities can also make your donated book reach and benefit someone far away in a country where there's book famine. For example, international charities like World Literacy Foundation, Books for Africa, and Book Aid International are among those you can entrust your used books with so they reach someone who needs it.
Donate Books to a Local Prison
People who are serving time can spend their free time reading some of the used books you no longer need.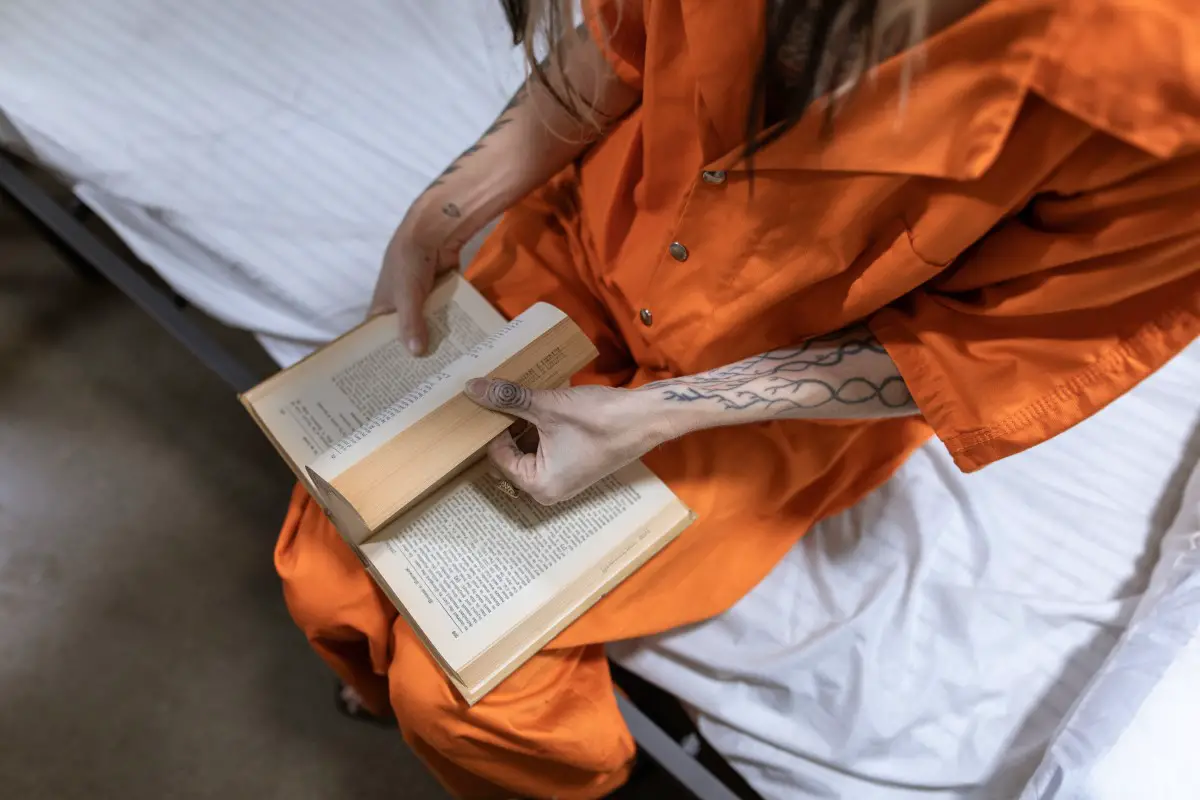 To know if your book can be donated to a local prison, call the prison management to ask or work with a non-profit charity such as the Prison Book Program. Apart from sending your donated books to prisoners, this grassroots organization also lists other 'Books to Prisoners Programs' that you can contact to donate books. Visit their website for new posts and further information.
Salvation Army and other Local Charities
Local charities accept donations and distribute books, magazines, and other items to people who need them. Some of these reputable not-for-profit organizations include Habitat for Humanity Restores, St. Vincent de Paul, and the Salvation Army. The Salvation Army is a convenient and quick option for book disposal while also making a helpful donation.
For example, as one of the international social aid providers, they use some of its proceeds to fund literacy initiatives worldwide. It also accepts used hardcover and paperback books and other donated items for their homeless shelters.
Other Places You Can Donate Your Paperback Books
Other places you can donate your unwanted books include local theaters and museums (for props and display), retirement homes, local schools, and soldier camps.
Your old magazines and books can likewise be left at a drop-off location or donated at a Little Free Library. Little free libraries are isolated community book boxes where you can donate and exchange books to keep reading in a fun way.
You can use the Little Free Library Map and Search Tool on the organization's website to find a Little Free Library near you. This is a great activity to involve your kids in as well.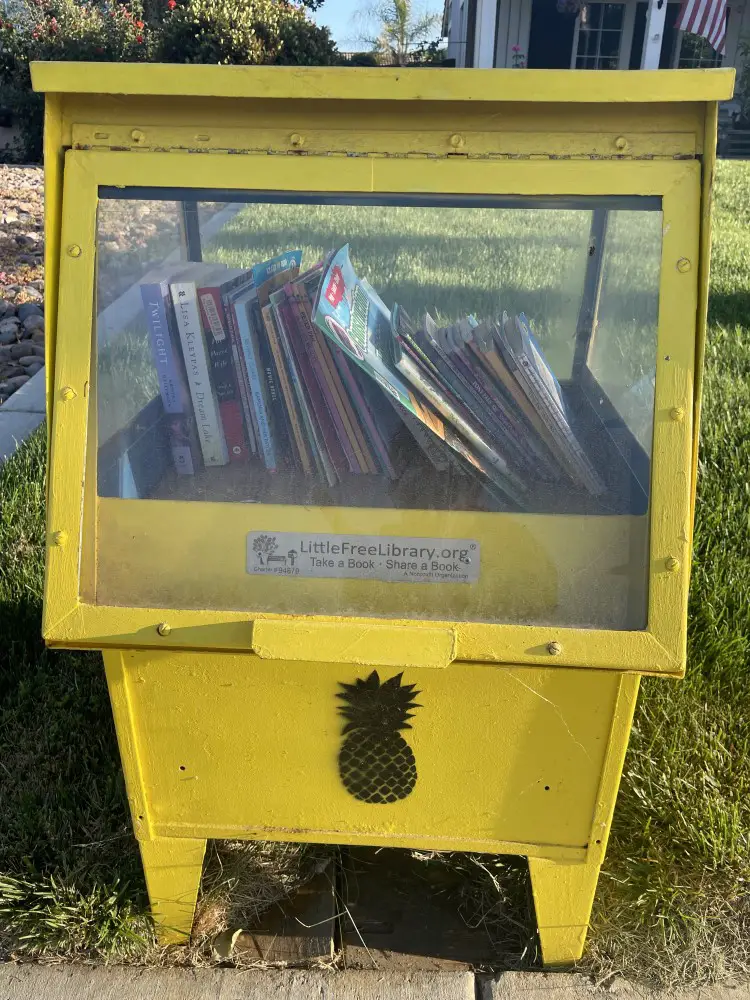 More Ways To Reuse
Even after the several options above, there are even still some more ideas listed below.
Trade your old textbooks at a community center, organize a book swap meet at a coffee table in a coffee shop, or create online book swap groups.
Especially if you are a college student, exchange unused books for those you need through international online book exchange communities such as BookMooch and pay only the shipping cost.
Create a 'Free Books' box at waiting points in hospitals, offices, or bus and train stations. Check first with the management or municipal council if it is ok to do so.
Ask your family and friends if they are interested in reading or keeping books you may not need anymore.
Borrow books or rent them as a proactive way of avoiding buying books that end up in a landfill.  

How to Recycle Books
What to do with books you can't donate?
However hard we try to save books from ending up in the landfill, some books and other reading materials will still be too worn out or obsolete to be saved. In this case, recycling books for other paper products is the best option.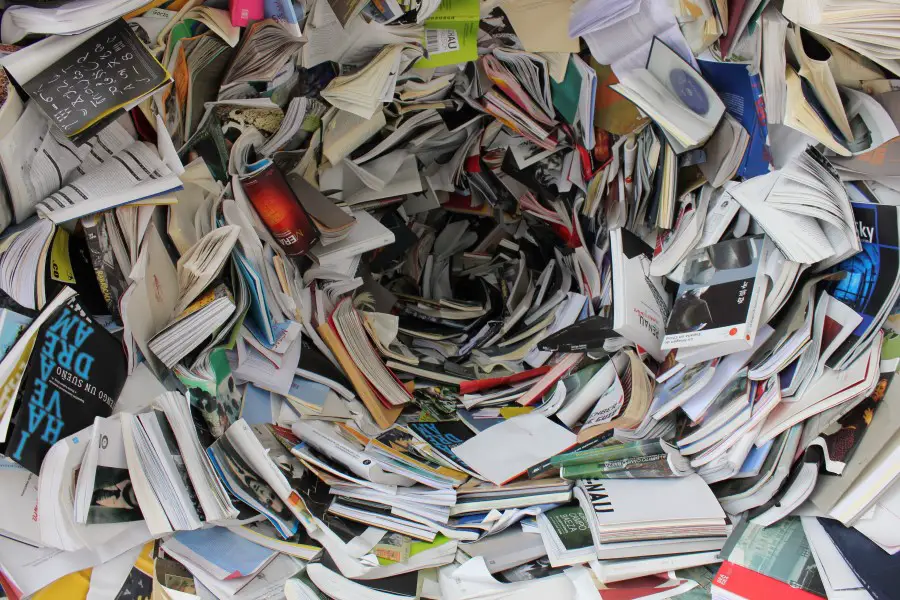 So, where and how do you recycle books? Here are some great ideas on ways to recycle your books and some fun ideas on how to repurpose unused books.
Can Books Be Recycled Curbside?
Yes, you can recycle your unwanted books in your curbside recycling bin. Most waste management programs accept magazines, newspapers, and paperback books in curbside pickup. Check your city or county trash service website regarding their rules for hardcovers. Some exclude hardcover books because of the binding. You may be able to remove the bindings and include the rest in your recycling bin, but be sure to check locally.
Submit Books to a Recycle Program
Your textbooks, magazines, hardcover, and paperback books that cannot be resold or donated can be delivered to a local recycling center, left in a book recycling bin near you, or delivered to a book-recycling company.
3 book-recycling companies you can consider include:
Books4Paper – turns unusable books back to paper.
Discoverbooks.com – makes paper products from recycled books.
United States Recycling, Inc. – handles a wide variety of paper including books, magazines, and mixed paper.
5 Ways to Recycle Books and Magazines by Crafting Them into New Creations
Turning books into creative art or sellable creations are green ways to recycle your books. You can:
Craft a table lamp with mixed papers. See the example on thriftyfun.com.
Make unique card and gift envelopes from books and magazines. See some great ideas from creativegreenliving.com.
Make sellable paper beads and jewelry from fiction books, colored phone books, and magazines. See an example in this video.
Make book page holders for pencils and other writing material. See an example in the 3 R's Blog.
Use old printed pages as gift wrap or to wrap up fragile items you need to store like ornaments.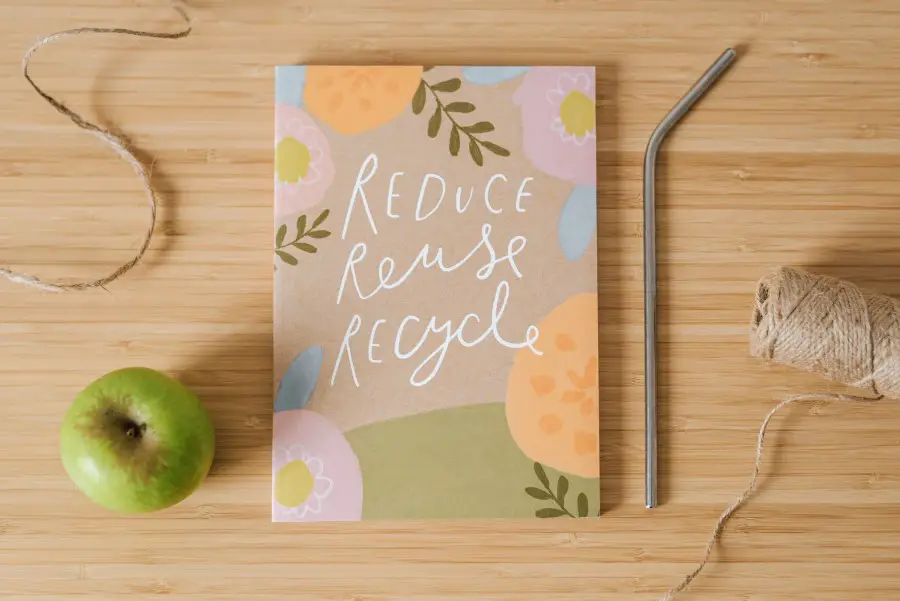 Decorate with Your Old Books
Especially if you have old hardcover books, colored phone books, or picture books and magazines, you can repurpose them by using them to decorate your home, apartment, or office.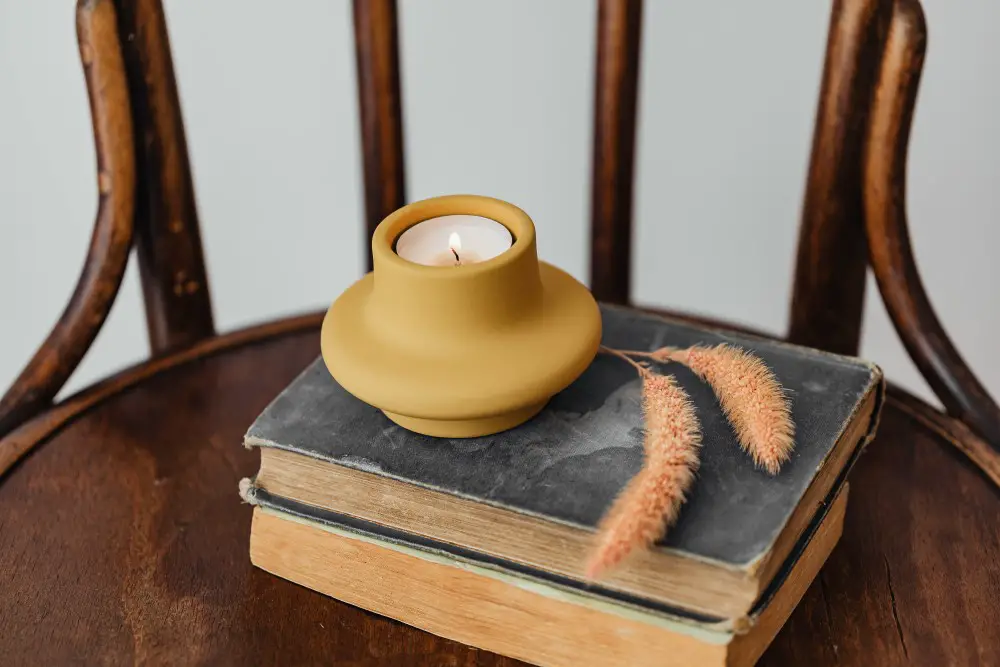 The PaperCrafter magazine and the Budget Decorator have plenty of old books decorating ideas with mixed paper, whole books, and book pages.
Frequently Asked Questions
Should I Throw Away Old Books?
You should not throw away old books unless they are moldy, wet, or burnt. Try first to resell, donate, recycle, or use them for decoration. If you can go for one of these options, do not throw away old books.
How Do I Dispose of Old Hardcover Books?
Hardcover books can be disposed of by selling or gifting them to local libraries, thrift shops, local bookstores, or online bookstores. Besides, you can use them to decorate, and if worn out, you can remove the hardcover and leave the paper pages at a local recycling center.
Can Hardcover Books be Recycled?
Yes. Hardcover books can be recycled. But, for most cities, you'll be directed to remove the hardcover before placing them in the recycle bin. Most hardcovers are made from leather, cloth, or plastic and cannot be recycled as mixed paper.
What Can You Do With Old Books?
There are six things you can do with old books; sell, donate, trade, recycle, decorate, and upcycle. You can resell them online or at a local bookstore, donate them to soldiers, prisoners, local literacy programs, and local or international charities. You can also use your old books to decorate or deliver them to a center for recycling books.