Many people have vehicles that are no longer used for various reasons. Often it is because the vehicle no longer runs or has not been maintained for an extended time. When looking to get rid of these vehicles one option is to sell the car for scrap or part it out. An alternative option that is sometimes overlooked is to donate the vehicle to a charity rather than scrap it.
Have you ever wondered about donating your car? If so, there are lots of great options, including tax deductions for donating your vehicle to a charity. Want to learn more? Read on!
How To Donate Your Vehicle to Charity
First, you might want to make a list of a few charities or nonprofits which might interest you. If you don't have a charity (or charities) in mind, however, that's okay, too.
You can still decide what is most important to you; for instance, is the car you're interested in donating in good working shape, or is it non-running?
Will the charity pick up your vehicle or do you have to deliver the car to them?
Are they actually a nonprofit—and if they are, can you get a tax write-off for your donation? Are they a national nonprofit, or only local/regional?
Consider what other questions might be relevant to you. Having those questions in mind from the get-go can help you make a better decision about whether to donate your car to charity, as well as which charity might be the best fit?
Beyond that, consider the following pieces of advice:
Research the charity. If it doesn't have 501(c)3 status with the IRS, your donation will not be tax-deductible.
Use third-party guides (we recommend CharityWatch or GuideStar) to evaluate how efficient the organization is in using your donation for good effect.
Itemize your deductions on your taxes. Otherwise, you can't take the tax deduction. You'll also need to make sure that the charity 1) uses your car, 2) improves the car to sell or use it, or 3) or donates or sells the car to a needy person at below-market value.
Get a receipt. You'll need this for your tax documentation.
Remember to use IRS form 8283. Anytime the sale price or market value is $500 or greater, you'll need IRS form 8283 with your tax return. It gets more complicated, too; if your car is worth more than $5,000 (use the Kelley Blue Book as a starting point), you'll need to fill out form 8283's section B and get an independent appraisal of your vehicle.
Consider dropping the vehicle off. While some charities will come pick-up your car for you, it's often much easier to ensure all the paperwork is filled out correctly if you drop the vehicle off. You'll need to make sure the title is signed over correctly (and keep a photocopy for your records), and that's much easier to do in an appropriate office.
Document everything. Pictures and receipts help.
Consider reading the IRS guide, "A Donor's Guide to Car Donations," too.
Car Donation Tax Deduction
If you are no longer using your car, choosing to donate your car to a charity or nonprofit can be a great way to get a tax break, too.
While not all charities are recognized nonprofits, IRS recognized nonprofits (those with 501(c)3 status) are often able to give a tax receipt for your donation which you can then use as a tax write-off.
It can be more complicated than that, though, so we recommend you consider reading the IRS guide, titled "A Donor's Guide to Car Donations" so you know exactly how the tax deductions work and might help you lower your tax bill. In most cases, your maximum deduction is $500.
Best Car Donation Charity
But how do you determine the best car donation charities for your vehicle donation? Fortunately, we're here to help; in the charities section below, we'll break down the process for each of the major nonprofits which you might consider when you donate your car to charity.
If you're just looking for a short overview, though? Our best car donation charities are as follows: Kars4Kids, Wheels for Wishes, Allstate, and Charity Cars. You can find more information about each in our Charities section below!
Best Car Donation for Veterans
Similarly, if you're looking for the best car donation for veterans, we can help you there, too. The shortlist, though, starts and finishes with the Purple Heart Foundation, as it has by far the best reputation of any of the car donation charities for veterans.
Car and Vehicle Donation Charities
In the following section, we'll look at each of the major nonprofits and other causes you might consider when discussing whether or not to donate your car to charity.
We'll identify the best car donation charities, the best car donation for veterans, and what the car donation tax deduction might look like in each case. Then, if you decide you want to donate your car to charity you can make an informed decision!
Kars4Kids
While Kars4Kids advertises themselves as nationwide, the truth is that their car donation program benefits only Jewish children, primarily in the New York/New Jersey area.
That said, they'll pick up a car nearly anywhere, and they are a recognized 501(c)3 nonprofit, so you can get a tax deduction.
They generally sell the vehicles and don't require your vehicle to be in good working condition. All of that said, they are one of the more efficient car donation charities, with 44% of sale price listings going back to the charity.
Goodwill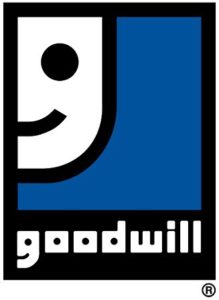 Goodwill car donation will accept most vehicles (including non-running vehicles) and offers pick-up services as well.
They're also a recognized 501(c)3 nonprofit, so your donation can be tax-deductible.
They operate nationwide and all the money from your vehicle's resale (minus a small portion that goes to National Charity Services for their role in running the vehicle donation program and resale) goes back into Goodwill programming and services.
A third-party service (National Charity Services) runs Goodwill's car donation program, so there is no clear data for what percentage of funds make it back to Goodwill.
Wheels for Wishes / Make A Wish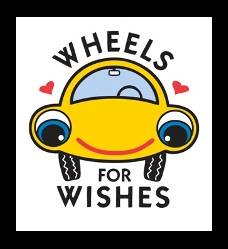 Wheels for Wishes is the car and vehicle donation arm of the Make A Wish Foundation.
A 501(c)3 nonprofit, they can give a tax deduction receipt, and don't require your vehicle run.
Similarly, they offer pick-up services. After Wheels for Wishes sells your vehicle (or scraps it, if necessary), the proceeds go to Make A Wish chapters.
This national charity is also transparent about the fact that given the large number of vehicles that need to be scrapped, the average percentage of the sale price donated to benefiting charities was approximately 32%—for reference, this compares favorably to many other major car donation charities.
Purple Heart Foundation
The Purple Heart Foundation car donation program is special in that it specifically assists veterans and veterans' families.
The sales go to helping various veteran programs, and the nationwide program doesn't require your vehicle to run or that you are able to deliver your vehicle.
Unfortunately, however, recent data shows that only about 15% of the sale price ends up back in Purple Heart Foundation programming.
NPR
National Public Radio car donation programs work a little bit differently than other charities on this list in that the vehicle donation programs are run by individual member stations, and each station may run their program a little differently.
For more information, we recommend contacting your local station; while not all NPR member stations have car donation programs, it appears that most do and that most will accept non-working vehicles as well as pick up vehicles. Because each program is slightly different, it's also unclear how effective NPR car donation programs are.
Habitat for Humanity
Similar to NPR, Habitat for Humanity car donation programs run through their individual chapters. That said, there is also an overarching program that runs nationwide.
Habitat for Humanity takes non-running and inoperable vehicles and will pick-up vehicles. As a 501(c)3, they can offer tax receipts. It's unclear how efficiently they make use of the car donation program, however.
Salvation Army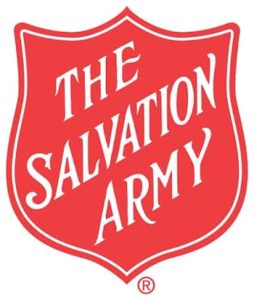 Not all vehicles are eligible for the Salvation Army's car donation program, nor is pickup available everywhere—even as Salvation Army is a nationwide organization and a 501(c)3 recognized charity, meaning donations are tax-deductible.
The best way to determine whether the Salvation Army can make use of your vehicle is by calling their car donation program at 1-800-SA-Truck.
Easter Seals
Unless the value of the vehicle would not offset the cost of towing, Easter Seals will pick up your vehicle—even if it doesn't run. They also accept car donations nationwide and are a recognized 501(c)3 nonprofit, meaning donations are tax-deductible. It is unclear, however, how efficient their car donation program is.
United Breast Cancer Foundation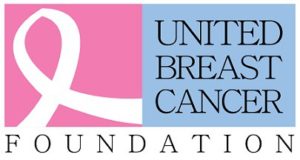 While it's unclear how effective UBCF's car donation program is or how extensive, they make it quite easy to request more information so you can readily determine for yourself if breast cancer support is the best use of your vehicle. They also readily accept other in-kind donations and are a recognized 501(c)3 nonprofit, so donations may be tax-deductible.
Feed the Children

Feed the Children uses a third-party service, Car Donation Wizard, for its car donation program. They do, however, still accept most vehicles (including non-running vehicles, provided the cost to tow isn't greater than the value of the vehicle) on a nationwide basis, and are able to provide tax donation receipts as a recognized nonprofit. Like many other nonprofits that use third-party services, however, it's unclear how much of the profits make it back to Feed the Children.
Patriotic Hearts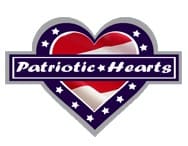 Patriotic Hearts purports to help veterans transition back into the workforce, but their IRS data (such as their 990-N, for instance) makes it clear that their programs are quite small, making it unlikely that cars donated would go very far. CharityWatch likewise has very little information on Patriotic Hearts.
Stray Pets in Need
A Massachusetts-based nonprofit, SPIN appears to accept vehicles nationwide and will pick up your vehicle in conjunction with a third-party service to then take your vehicle to an auction house. GuideStar and CharityWatch data on Stray Pets in Need is rather limited, however, making it unclear how effective the program is.
Noah's Ark
A Colorado-based nonprofit, Noah's Ark Animal Welfare Association (NAAWA) asks you to contact them directly if you are interested in potentially donating a vehicle.
American Council of the Blind
Not only does ACB pick up vehicles nationwide, but they'll take non-running vehicles as well. Like many of the other charities on this list, however, it is hard to tell how much of the funds from the car sales make it back to the charity.
Allstate
Not to be confused with the insurance company, Allstate Car Donation works with donated vehicles to help ensure lower-income and recovering individuals can get themselves to work.
If your vehicle can't be used to help someone get their life back together, it can still be sold to help fund programming.
Allstate offers pick-up services and will accept non-running vehicles nationwide, though pick-up services are not available in Mississippi or Illinois. Additionally, they are one of the more experienced car donation charity options.
Charity Cars
Charity Cars is one of the nation's largest car donation charities, and not only do the cars go directly to veterans and families in need, but there's no middleman.
Additionally, as a 501(c)3 nonprofit they ensure you get maximum value for your tax write-off, and if your car cannot be donated to a family or veteran, it is sold as scrap, with the proceeds going to Charity Cars. They also will tow your vehicle for you and are nationwide, so you don't have to worry about delivering a car to them.
CharityWatch
Not an actual charity, but when it comes to vetting car donation organizations, CharityWatch is one of the best resources available to you. Not only can CharityWatch tell you whether a charity is an actual nonprofit, but it can help you determine how efficiently the charity makes use of your donations.
While there are plenty of other charities that will also accept your donated vehicles, the 17 above are some of the biggest and best. When looking at other charities, the same considerations apply: Ask whether they offer vehicle pick-up or if you'll need to drive your vehicle to a donation location, what percentage of funds are used by the charity and how efficient their processes are, and what sort of tax documentation they can provide. Don't be afraid to check charities against CharityWatch or GuideStar, for instance. Do your research and you'll find the best fit for your vehicle!
Car Donation Near Me
When donating your vehicle you will most likely want to work with a charity in your area to avoid shipping or long distance travel to drop-off.
Many of the charities mentioned above are national and it is likely one of them will have a local branch in your city. If that is not the case or you want to work with a specific charity you can always contact them directly to see if they offer pick-up service in your region.
To find a car donation charity in your area call (833) 822-4800. Call anytime, this service operates 24/7 and offers free pickup in most cities.
FAQs/Questions
How much money do you get for donating a car?
This varies. In general, however, you don't get any money when you donate a car. Instead, you may be eligible for a tax break because of the nonprofit status of the charity to whom you've donated your vehicle. Most often that looks like a tax deduction that you can use when you file your taxes.
How much tax write off for car donation?
When you donate a vehicle to charity, they may offer a tax credit which you can then apply to your taxes and reduce your taxable income. You'll need to fill out IRS form 8283 to be eligible for the deduction, and you'll need a receipt from a recognized nonprofit, meaning the charity must be a 501(c)3 nonprofit. If the value of your vehicle is greater than $5000, you'll also need to fill out section B of form 8283 and get an independent appraisal as to the value of your vehicle.
The maximum tax credit is still $500, however, in most cases, meaning that $500 is the most you can save on your taxes for donating a vehicle. (Those exceptions include if the charity keeps the vehicle for its own use, for instance, but those exceptions rarely apply to the programs mentioned in this article.)
Selling vs Donating: Is donating your car worth it?
Whether or not you choose to donate or sell your car really depends on what you want out of the transaction and the value of your vehicle.
For vehicles that aren't worth very much (say $500 or less), the tax credit may be worth more than the hassle of trying to sell your vehicle. For vehicles that are worth more than $5000, however, the steps required for the tax deduction get a little more complicated, and the maximum tax deduction is still $500 in most cases.
In that case, you might well be better off selling your vehicle (unless, of course, you really want to support the charity in question).
For vehicles worth more than $500 but less than $5000, you'll need to determine what the risk-reward matrix is for yourself and whether it makes more sense to sell the vehicle or donate it.
What happens to cars that are donated?
It depends. Charities that offer tax-deductible vehicle donations have three options according to IRS guidelines. They can do one of the following:
Use your car for their operations.
Improve your car to sell or use.
Donate or sell the car to a needy person at below-market value.
Some charities may sell the car as scrap, but that's technically a gray area when it comes to tax-deductible donations and IRS standards.
Where can I donate my car?
Many charities and nonprofits will pick your vehicle up from you, rather than requiring you to take the car to them. That said, it's often better to drop the car off because you're more likely to get the paperwork filled out correctly.
What is the best charity to donate a car?
The best car donation organization for you is dependent on your individual situation and what you hope to gain from donating your car. For instance, if you are donating your vehicle to help an organization you believe in, that should take precedence in your decision-making process.
If you want your car to best benefit the organization to which you donate it, you should consider CharityWatch or other third-party sites that can help you better understand what percentage of the car's value will actually go to the charity's programming or services.
And finally, if you are donating your vehicle for a tax break, you should ensure that the organization you choose is a recognized 501(c)3 nonprofit and that all paperwork is handled correctly.
As a result, some of our top recommendations for car donation charities include Kars4Kids, Wheels for Wishes, and Charity Cars.
Can I donate my car to the Salvation Army?
Possibly. Not all vehicles are accepted at all locations, however, so it may be best to call their pickup program (1-800-SA-Truck) to determine whether or not pick-up or donation is available in your area or for your vehicle. You may also be able to donate to the Salvation Army via a third-party organization, such as Cars 2 Charities.
Can I donate a junk car?
In many cases, yes! Not all charities will accept non-running vehicles, but many will. That includes nonprofits that may accept junk cars for scrap purposes, as they can then use the profit from scrapping your vehicle for their operations budget.
One common exception to keep in mind is that most charities won't accept junk cars that will be more expensive to tow than the profit they might get from scrapping that car.
Can you donate a car or vehicle that does not run?
For some charities, yes. Other charities or nonprofits, however, may only accept vehicles that are in good working order. If you're considering a specific charity, we recommend looking in the charity-specific information above to determine whether they may accept non-running vehicles.
You can also consider calling the charity or nonprofit directly to determine whether or not they will accept a car that does not run.